Articles
5 Reasons Why Snickers pants are the Best Choice for Outdoor Workers in the USA
by Sennin Flanagan on Mar 02, 2023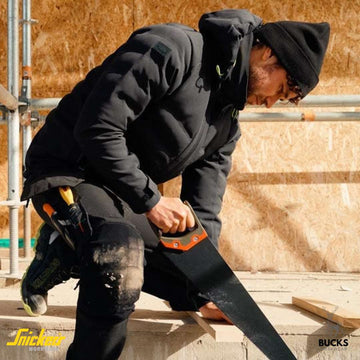 Snickers Workwear is the go-to brand for outdoor workers in the USA. The brand's commitment to quality, durability, and innovation has made them a top choice for professionals who work outside.
The Snickers U6251 and Snickers U6271 work pants (available at bucksworkwear.com) are perfect for outdoor workers as they are made with tough, weather-resistant materials and come with a built in kneepad pockets. These pants are being perfected since 1975 and are designed with a comfortable fit and provide flexibility in mind, making them ideal for all-day wear.

There are five main reasons why Snickers Workwear is the best choice for outdoor workers in the USA.
Snickers commitment to quality ensures that their workwear is designed to be durable and hardwearing. Designed to withstand the harsh weather conditions of the Swedish winter. Designed in Sweden since 1975 this brands heritage is unquestionable.


The use of innovative materials ensures that their workwear items provide superior comfort and flexibility. 4-way stretch materials in the crotch and behind the knees and built-in, CORDURA reinforced, pre-bent kneepad pockets keep knees protected and safe. Eco-friendly materials and innovative partners like 37.5 technology keep Snickers Workwear at the forefront of the industry.


Their focus on safety ensures that their products meet the safety standards required for outdoor work. Certified PPE is hard to find, especially when its this high-quality.


Unparalleled selection of sizes. Pants come in 22 sizes with waists from 30-48 ensure a comfortable fit for all. Outerwear and tees run XS-3XL


Snickers reputation as a reliable brand ensures that professionals can trust that their workwear will meet the demands of their job. Recognized worldwide, Snickers Workwear have millions of dedicated fans who get extraordinary value from their workwear year after year.

The U6251 and U6271 products are perfect examples of Snickers Workwear's commitment to quality, durability, and innovation. Both pants come with built in holster pockets and can significantly improve knee safety. They are designed to provide excellent protection, comfort, and flexibility, which makes them ideal for outdoor workers in the USA.
Snickers Workwear products are now shipping direct from the US at Bucksworkwear.com